Lifted v. 3.2.2 was released on April 29, 2020, at 7 PM.
3.2.2 is springing with an extra pep in its step making data collection faster. 👟
An updated version of the behavior modal was designed to make behavior data tracking more reliable. See the images below for the new configuration of buttons. This version also features important fixes to search bars, improvements to the phase change lines feature, and you will notice new notifications and alerts within the platform!
Behavior modal update: Updates have been made to reduce the clicking on saving your data!
End & Save Observation
- All in One Click!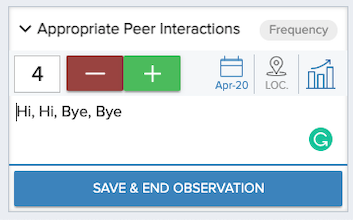 Duration: Pause and Resume
- Enlarged buttons and condensed for reliable saving.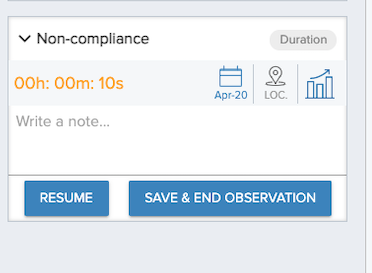 Search bar displays have been updated.
You are now able to search activities in the library and staff names when sharing activities, etc. We also updated the search field to include helpful information (activity names, staff names, etc.) in alphabetical order. You can search by letter, last name first name, initials and so many more to help make your search more flexible!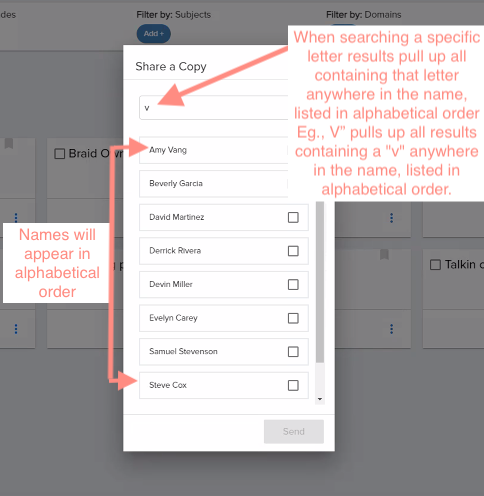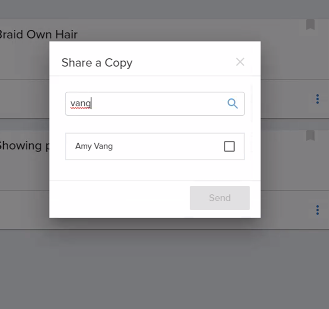 Activity Session Notes are saving and displaying on the graph. While in the Activity tracking session notes are now displaying on the graph as well as in past notes within the tracking session.
Behavior notes are consistently appearing across duration and frequency
... Retroactive notes are displaying correctly but the date of the note is still displaying the retroactive date. We are working on this fix and will provide an update once corrected. If writing a retroactive note please indicate the correct date as well in the note. Please see the example below.